Rent a Minibus with Driver in Edinburgh on Beneficial Conditions
Safe and comfortable transportation in a foreign city is a great advantage when traveling. Getting a quote from the World of Minibuses to hire a minibus with a driver in Edinburgh is the first thing you should do even before packing your things.
Have you decided to apply to World of Minibuses to book a minibus with a chauffeur in Edinburgh? Congrats! You have made the right choice! Operating in the industry of passenger transportation in Europe, we have acquired a good reputation, as well as much experience. Now we are well aware of what our clients expect to get from us and do everything necessary to make their journey in Edinburgh secure and convenient. Relying your driving in the city on us, you won't have to worry about being late for any meeting in Edinburgh, or not managing to admire all the planned sights in the city! So, pass to the official website of one of the industry-leading vehicle rental services and book your passenger minibus before leaving for Edinburgh! The rest is on us!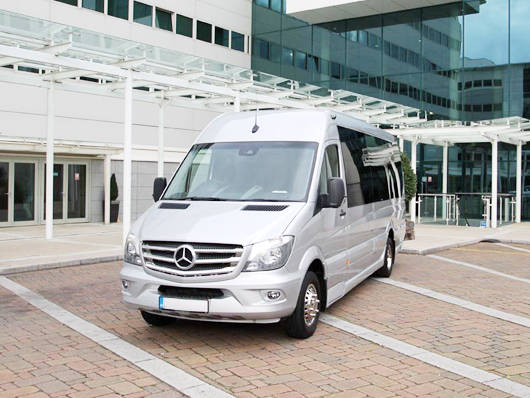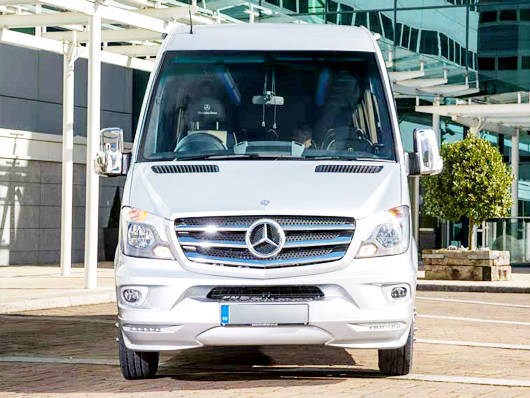 We Shall Take You to a Tour Around Edinburgh
Edinburgh is among those unique European cities that simply begs to be explored! The quirky, come-hither books are to be discovered, just as the numerous sights stirring the imagination. Draped across several rocky hills overlooking the sea, Edinburgh is quite often referred to as "Athens of the North". Among the mind-blowing destinations you should ask your hired driver to take your group, is the Edinburgh Castle, Royal Yacht Britannia, Scottish Parliament Building, Scottish National Gallery of Modern Art, National Museum of Scotland, and others.
This city has so much to offer its visitors, yet driving on your own is not recommended. The thing is that there are city center restrictions you may not be aware of, many potholes to bypass, while street signs are mostly incomprehensible for foreigners. parking in Edinburgh is another headache. It's not only quite expensive but also difficult as few areas are allowed for parking. That's why it's strongly advisable to rent a minibus with a driver in Edinburgh. A driver, who knows all the city roads, directions, city rules, and the best ways of making driving here pleasant. If you were traveling alone in Edinburgh, we would recommend you do it on foot, as the city is a fantastic place to explore by walking. Yet, as you are here with a group of people, hiring a passenger minibus is what you should think about first.
We Shall Provide You with Amazing Minibus
World of Minibuses offers a large array of passenger minibusses for booking. No matter if you have a big budget to devote to rent a minibus in Edinburgh or your budget is strictly limited, we shall find the perfect solution for you! Contact the friendly and professional customer service of our chauffeured service and get crucial recommendations on which minibus will best meet your case! The choice should be based mostly on the budget and the number of passengers to drive in the vehicle. Volkswagen Caravelle, Ford Transit, Opel Vivaro, Mercedes Sprinter, Volkswagen Crafter, Ford Tranzit are standard class minibus offered at low costs, while Mercedes V class, Volkswagen Caravelle VIP, Mercedes Viano, Volkswagen Crafter VIP, Mercedes Sprinter VIP are business class models that provide even a higher level of comfortability.
We Shall Meet You at Edinburgh Airport
No need to hire a taxi to get to your hotel from the airport. Neither will you have to worry about the transportation of your traveling group, as World of Minibuses is ready to undertake meeting your entire group right in the city's airport or any railway station, and driving all of you safely directly to the necessary destination. Do you need to appear in a business meeting first or you can have some rest in the hotel and then head to exploring Edinburgh? The choice is yours, we shall just obey the directions.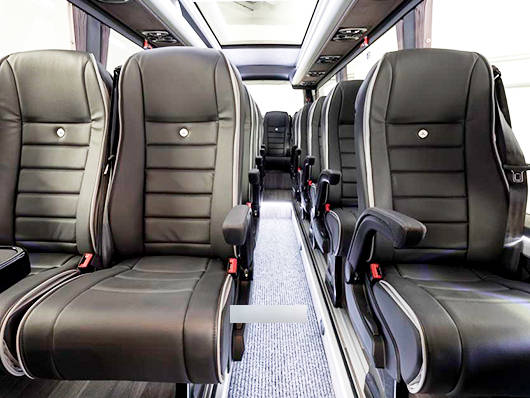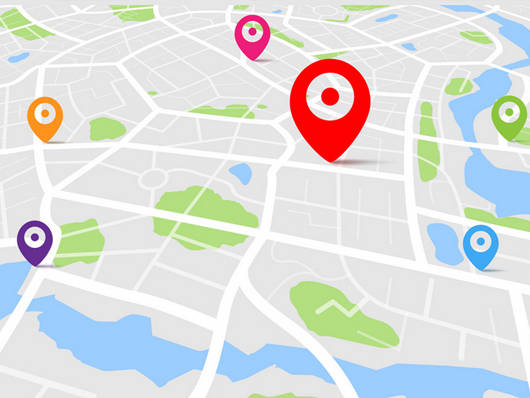 We Shall Supply You with Dependable Chauffeurs
And finally, World of Minibuses passenger minibus supplier in Europe has a staff of credible drivers. These are all licensed, experienced and professional drivers who guarantee your safety on Edinburgh's roads. They will take you to the necessary destination safe and sound, pay for the required fuel and parking, and be polite throughout the entire journey.
Are there are better conditions for hiring a minibus with a driver in a foreign city?!
Showing all operators within 20 miles of Edinburgh
You can send your quote to all or just some of the companies listed. To see more details on a particular operator in Edinburgh just click!
Coach operator in or around Edinburgh? Join for free – email your details to sales@worldofminibuses.com
minibus fleet
6 seater minibus hire
Excellent minivan for a small group.
7 seater minibus rental
Mid-size van which can fit up to 7 people.
8 seater minibus hire
Big van can fit 8 people with a lot of space for luggage
12 seater minibus hire
Small minibus, first option of a full-size minibus
16 seater minibus hire
Most popular basic size minibus, can fit 15-16 travelers with all luggage
21 seater minibus rental
The biggest version of the basic minibus in 21 seater option
24 seater mini coach hire
Small mini coach has a lot of space for mid-size groups
29 seater mini coach hire
Full-size mini coach can fit up to 29 people with limited luggage room
33 seater bus rental
The perfect option for bus rental, for mid-size groups with a lot of space and big luggage rooms
43 seater bus hire
The first option of full-size bus, exellent choice for long trips and airport transfer
49 seater bus rental
Standard 49 seater bus, most popular type of private buses in Europe and the UK.
53 seater charter bus
Charter buses can accommodate a large groups for long-distance transfers and multiday trips
Get in touch
Do you need minibus hire services? Talk to our experts!
Pett's Hill, Northolt UB5 4NP, United Kingdom
sales@worldofminibuses.com